It's Never too Late (or too Early!)
If you are ready to learn to ski or snowboard, then there is no better place to tackle the challenge than New Zealand. From tiny tots to old dogs looking to learn new tricks, New Zealand has the variety of locations, facilities and dedicated snow professionals to get you up and carving on skis or boards. Working out where to go and what to do can be a bit daunting, so here is some information and options to get you on the right track!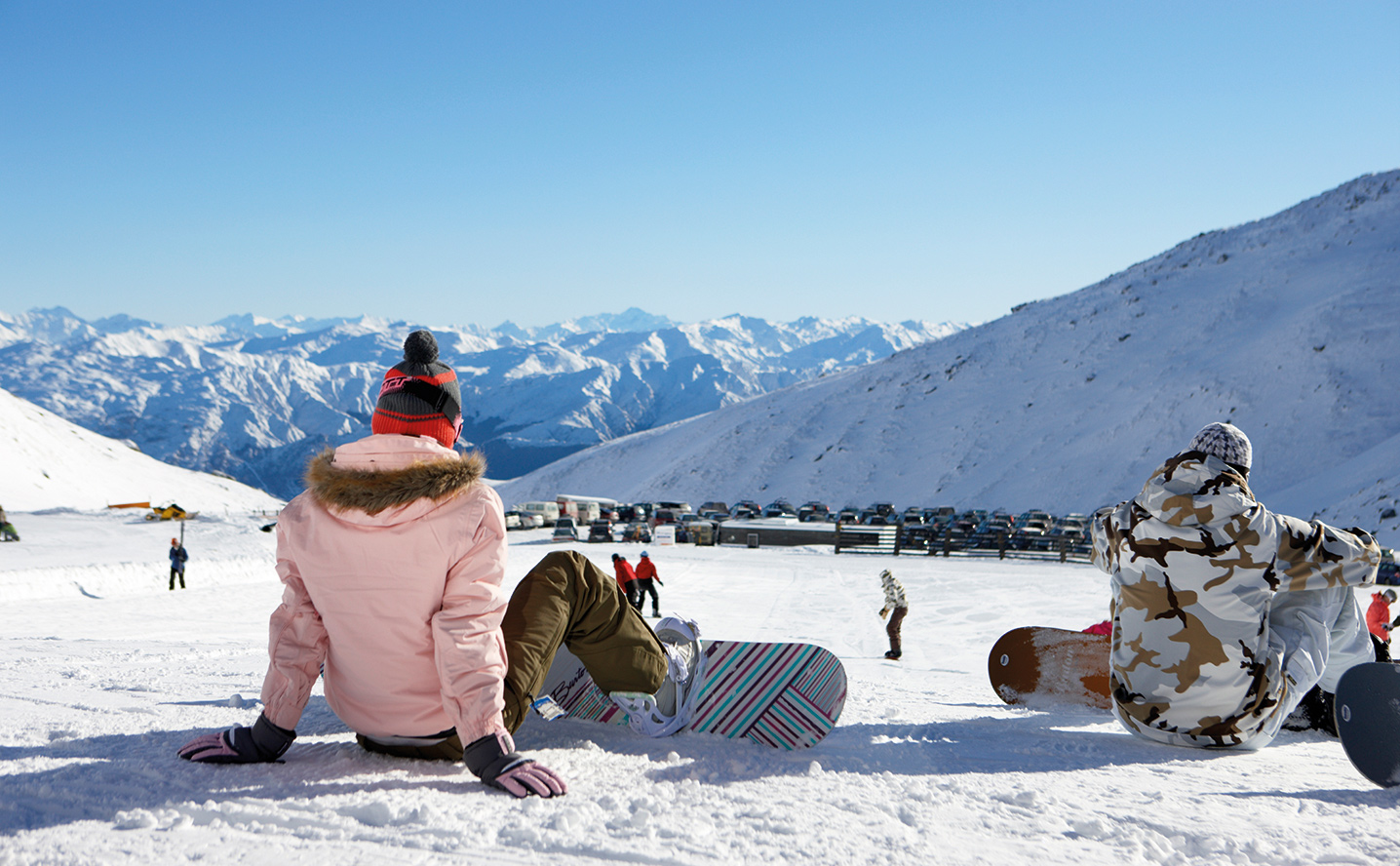 Where Can You Ski in New Zealand?
Unlike Australian ski fields and other resorts around the world, NZ isn't a ski in and ski out location, meaning you will need to get transport each day to the ski field from your accommodation/nearby town.
In the South Island, there are heaps of ski field options. The driving conditions can take time to traverse and can be a bit 'hairier' so if you aren't a confident driver then we would highly recommend mountain transfers. In the South Island you will need snow chains in your vehicle, if you are driving in Queenstown or to Milford Sound, it is actually a legal requirement to have them on hand.
In the Canterbury region near Christchurch we can offer a few different ski fields. Mt Hutt is the main commercial field and to ski here you would stay in Methven.
Near the bottom of the South Island lie the New Zealand ski 'big guns' – Wanaka & Queenstown. Wanaka is a little less 'adrenalin charged' than Queenstown but still has a fantastic apres ski vibe (that's the flash way of saying after you have been on the mountain there are plenty of awesome spots to hang out, have a drink and share stories about your snow accomplishments for the day). This region is home to 4 of NZ's premier ski fields: Treble Cone & Cardrona which are closer to Wanaka, and Coronet Peak & The Remarkables, which are closer to Queenstown.
As a learner you can't go wrong with any of these fields although it should be noted that Treble Cone probably has slightly less learner facilities than the others. Treble Cone is the South Island's largest ski area though. So if you take to the snow you can progress to some expansive runs! It is only 30 mins drive from Wanaka CBD, and about 1.5 hours from Queenstown on the quickest route but we can organize transfers from either location for those who want to enjoy the stunning scenery. Cardrona is kind of wedged between Wanaka and Queenstown so really you can stay at either location and ski it on multiple days. It's 35 mins from Wanaka and approx. 50 mins from Queenstown. This access from Queenstown is on the Crown Range Road (the highest main road in NZ) but on snowy days it can get hairy! So we suggest keeping an eye on the weather. If it's all clear then drive yourself because it is a stunning drive but if the weather is looking dodgy then transfers are definitely the order of the day! Get in quick though, transfers will sell out!
We probably don't need to say too much about Queenstown. It is one of NZ's best known location and quite possibly the adventure capital of the world, full of amazing ways to test your body and mind! So accordingly it is a great place to be able to say you learned to ski there. Coronet Peak is the closest ski field, at just 20 mins drive from Queenstown CBD it is hard to beat for accessibility. The Remarkables are a little further out, 35 mins drive, but still pretty close. Both fields have regular bus transfers available and these can be organized from Queenstown CBD. For a little extra per day, you can be picked up from your accommodation, or at the most a short walk from where you are staying.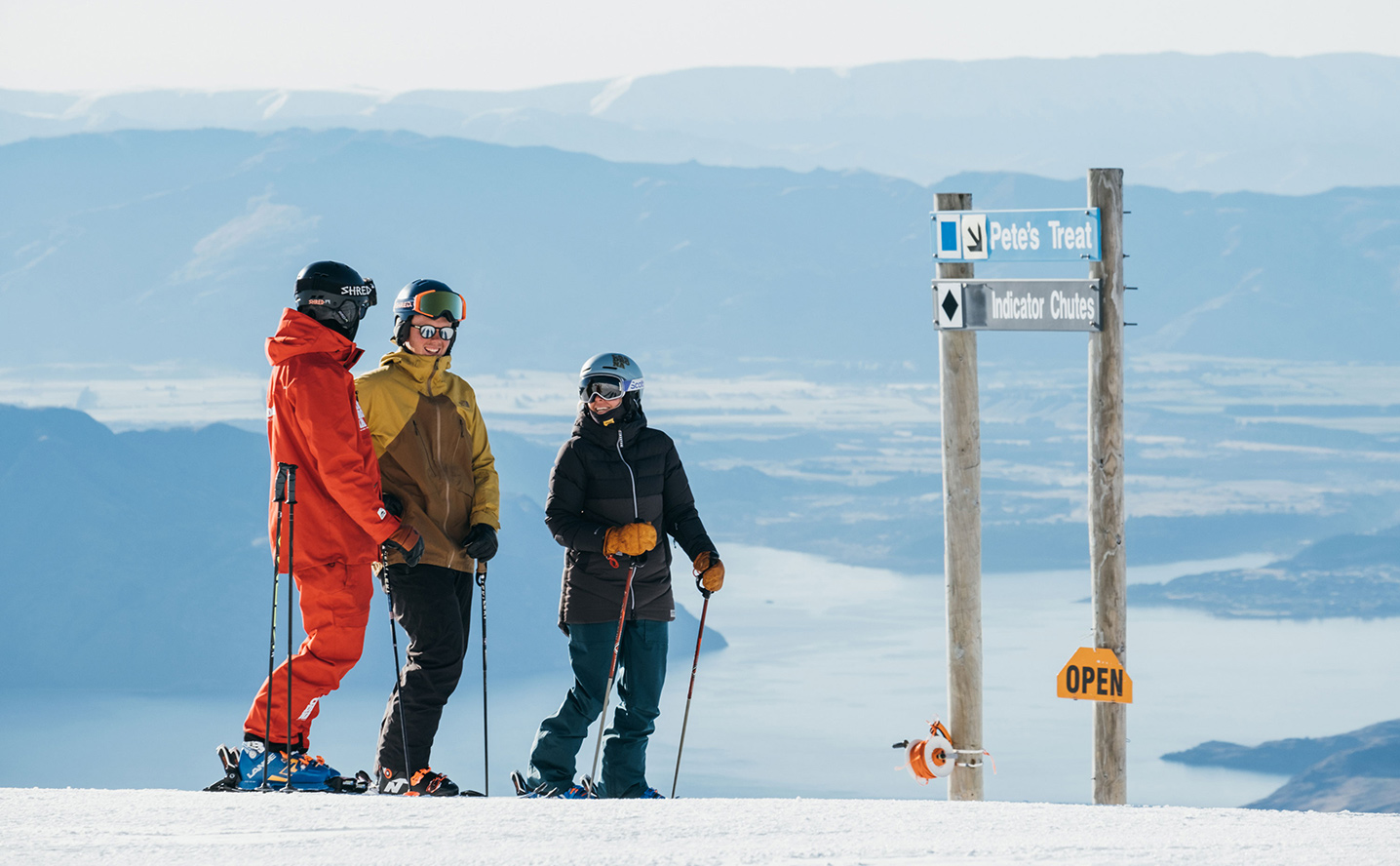 Start Planning Your Ski Holiday
Excited to hit the slopes on your first ski holiday? Check our Learner Packages | Want to learn more? Hit our Ski Blog for more beginner tips.